Welcome to Morenia All Inclusive Hotel
Morenia All Inclusive Hotel is situated at the beachfront. At your disposal there is a pebble beach as well as a sunbathing plateau with parasols and deck chairs. For your worry free vacation, we offer a multitude of facilities such as a sea view restaurant, a snack bar, a beach bar, a fitness club, two swimming pools and entertainment programme. The Hotel also has Kids & Teens Club with play area and organized programme for your children, as well as a kids' pool and an outdoor playground. These is also a floating Aqua Park right in front of the Hotel.
Contact us and book your accommodation today!
Contact us
Our rooms
Browse our comfortable rooms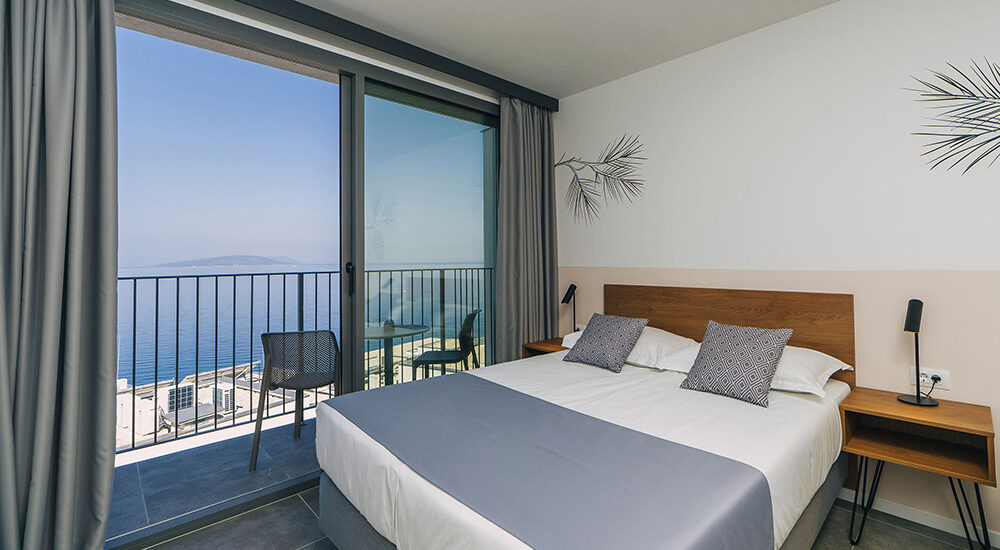 An intimate room for two persons with a sea view that will captivate you at first sight or park view for all those who want some peace and quiet. The bed can be a double bed or two separated beds...